Staff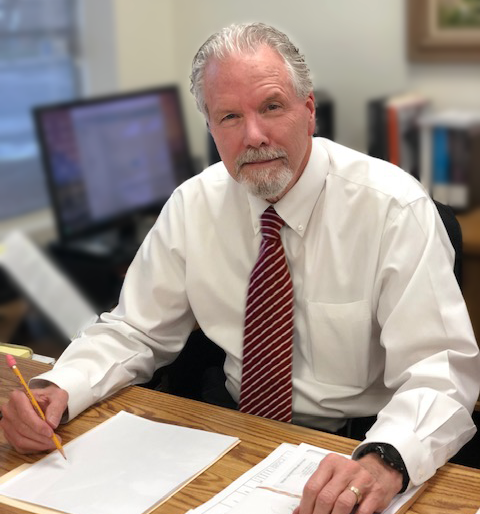 Gerald L. Fister, EA Chief Tax Accountant – President and Director
Our Chief Tax Accountant is Gerald L. Fister, EA. Jerry received his Bachelor of Science (BS) degree in Accounting from Cal State University Long Beach in 1972 and his Master of Business Administration degree (MBA) from Cal State University Fullerton in 1981. He earned his Certified Management Accountant (CMA) certificate in 1983 and became an Enrolled Agent (EA) Admitted to Practice Before the Internal Revenue Service in 1989. Mr. Fister has extensive industry experience as a management accountant, financial analyst, internal auditor and accounting manager in the retail industry. He is a member of the National Association of Enrolled Agents and the Institute of Management Accountants and has been preparing tax returns for over 40 years. He has been an Orange County resident for over 50 years.
Connie J. Fister, Marketing Manager, Vice President and Director
Our Marketing Manager is Connie J. Fister. Connie attended Fullerton College and Brigham Young University prior to suspending her university studies to become a full-time mother. She is an active volunteer in various civic and religious organizations. Connie has received various service award recognitions from the PTA, the Boy Scouts of America and the Girl Scouts. Connie is a natural marketing person and as we often like to say, "She never met a stranger". Her personality is infectious and she is a strong advocate for the business in the community. Jerry and Connie have seven children, five of whom have worked in the business over the years. Three of their sons are Eagle Scouts and have served full-time missions for their church. Connie and Jerry also have 15 grandchildren. Connie recently returned to college in an online program offered by Brigham Young University, Idaho in pursuit of a degree in Professional Studies.
Kaylin Deardeuff, one of our grandchildren, is sharing a 'funnel cake' with her grandma.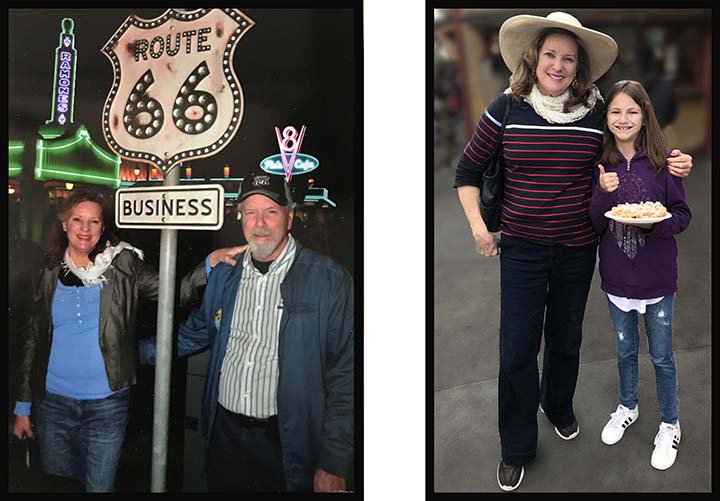 Akela Shin
Akela Shin is our Senior Office and Tax Assistant. She has been with us since 2016. Akela has associates degrees in Business Administration and Dance. She is currently attending California State University, Long Beach, and should graduate in December 2023 with a bachelor's degree in Accounting. In addition to working at our office she is also a dance instructor and performer, and she recently became a new mother giving birth to her first child this past summer. Akela is self-motivated and is always striving to learn.
Akela is a very pleasant and outgoing person and is always ready to help our clients. Akela says that working for Fister Tax Service for these past six years has motivated her to pursue a career in the tax and accounting professions. We are thankful to have her with us for another year and are very grateful to her for keeping our office open last year when Mr. Fister was recovering from his bicycle accident.
Erica Dittman
We have reached an agreement with Erica Dittman and her company, Koala Bookkeeping, to help us with tax preparation and bookkeeping. Erica is an Enrolled Agent and is also a QuickBooks expert. She has a Degree from Cal Poly Pomona and has two small children. Erica joined our firm in early 2022 helping us complete a busy tax season as Mr. Fister was recovering from a serious bicycle accident. We are not sure what we would have done without her help and for that we will be forever grateful.
Erica worked for another local tax preparation company before leaving to go into business for herself and to start her family. We are so lucky to have her. We look forward to a long relationship with Erica. She will be doing all of our bookkeeping work and will gradually take on some of our tax clients to help relieve some of the load that Mr. Fister has carried alone for some time. She will also be handling most of our new tax clients.
Please make Erica feel welcome. We are confident that you will come to love and appreciate her talents and her personality just like we do!!